Biking
The "Dutch reach" and panniers
Welcome back to Down-To-Earth by Jenna, an online series about an offline world.
(newsletter • youtube • instagram • spotify • apple • stitcher • jenna)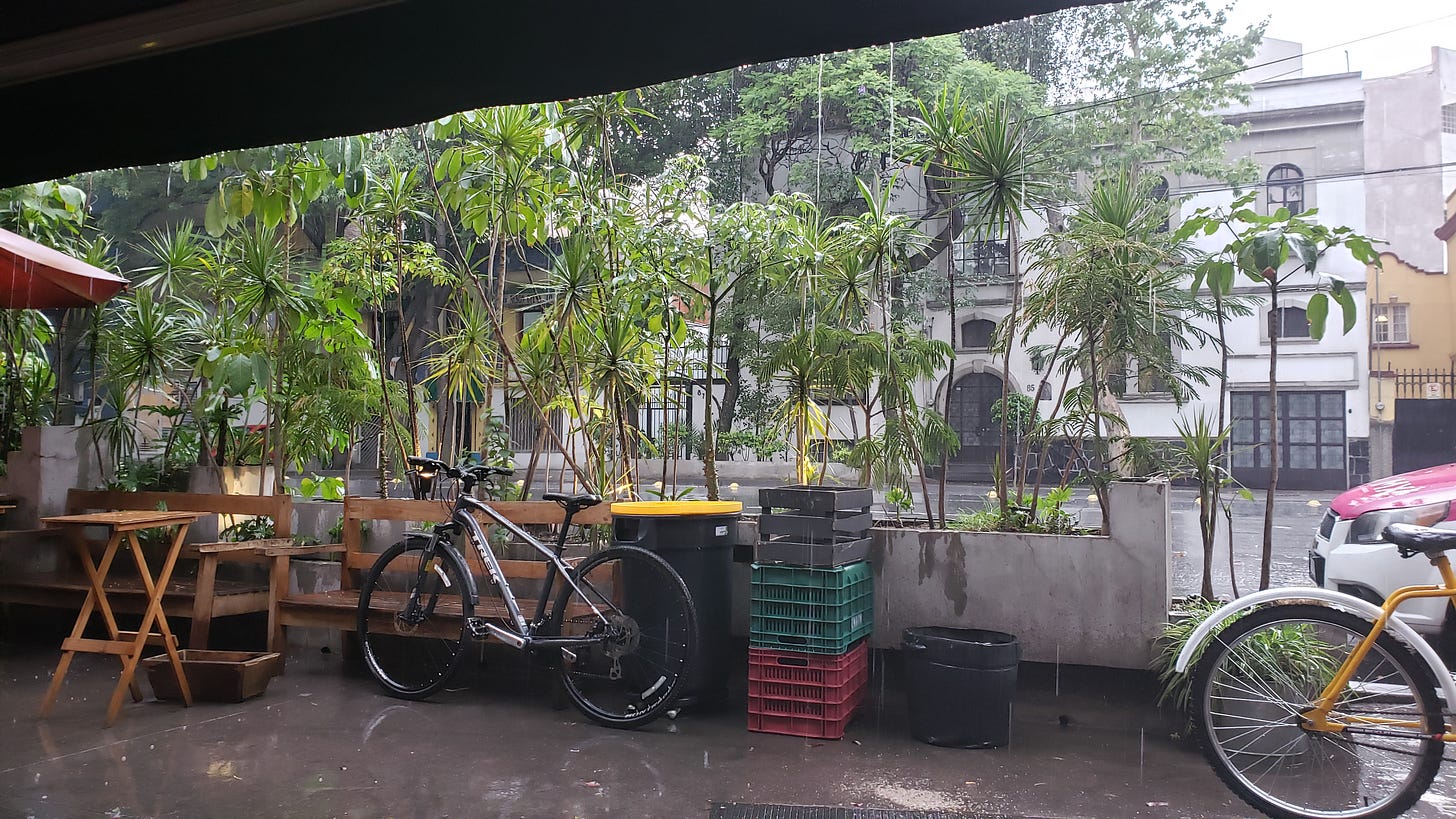 Until a few years ago, I didn't even know how to ride a bike.
It's not that my family and friends didn't try teaching me - I was truly terrified. For some kids it's spiders, for me it was bikes.
I've chalked it up to a past life thing.
Thanks to pro cyclist Ruud Van Es, who graciously put me through what can best be described as exposure-therapy-via-bike, à la rush hour Amsterdam traffic, I've gotten over it.
And thank god. Like many environmentalists, I have a deep love of cycling. I loved it even when I couldn't do it, and always felt warm and fuzzy every time I saw a new bike lane pop up.
I'm now living in the world's cycling mecca, and with COVID-19 there has been an outright resurgence of biking in cities across the globe.
The reasons are obvious - Do you want to avoid crowded subway cars these days? Do you want fresh air from your quarantine mates? Do you want a cute way to grab groceries? Do you want to be healthier? Do you want to do your part to curb mass extinctions and climate change?

Do you want to have a sexy ass?
Bike.
Biking is one of the best things that we all can do for ourselves, our communities, and our planet.

"How do I not

get door-ed?"



We definitely need new bike-safe infrastructure in so many of our car-first cities. There are more bike lanes coming around, but not enough.
The way we achieve bike-friendly cities is through political action, befriending urban planners, and for each of us to take the space and tempo that we need.
In the 1970s a ton of Dutch residents banned together and lobbied for bike lanes. Fast forward to today - Amsterdam has incredible bike infrastructure and the Dutch are known for biking. These quality of life innovations happened because people demanded them.
The city/town that you want is possible. It's up to you and your friends.
Now, as for the terror of getting door-ed - it's very simple. Teach your kids and EVERYONE YOU KNOW the "Dutch reach." Every single time you are with someone in a car who opens a door the wrong way, respectfully show them how to do it the right way:
When riding, make sure your route is about a COVID-19 distance away from a parked car. The car behind you can deal with it.

If your city's traffic freaks you out - there are other cyclists in your city. Talk to them about their routes and how they manage it.
A proof point: a few of my friends who receive this note cycle everyday in Mexico City. Mexico City has just about the worst traffic I have ever experienced. S/O to Alfredo & Xavier.

"How do I handle long distances?"
Gears.
Or E-bikes. They're a thing. They're becoming an even bigger thing. If that thing is for you, get one.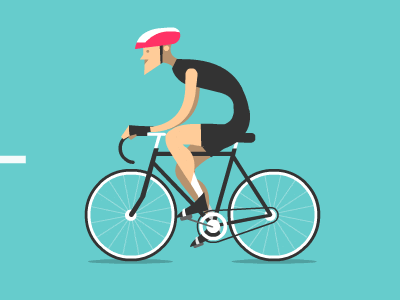 "But aren't cars so efficient?"

Listen to Steve Jobs. A bike is one of the most remarkable tools we've ever invented.
Sure, maybe cycle touring is not your idea of a road trip, and obviously some distances are too far - but they might not be as far as you think.



"It might be too hilly/mountainous here?"



I hear you. If an e-bike won't do the trick in this situation, this is the only real excuse I'll take.

"What if my pants don't work for biking / I like wearing skirts?"



My old studio in Brooklyn was in the same building as Outlier - a clothing company that specializes in making really fly pants that work for biking. If you're into skirts, I present to you "oma fiets" (grandma bike) or "dutch bikes." They look like this one from Gazelle. Skirt / winter coat friendly.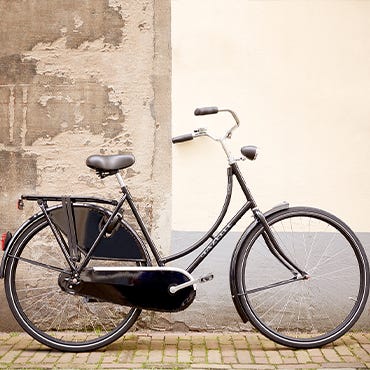 "Ah so… I haven't ever been comfortable… while riding…?"



It's your saddle design. If you have a package this is especially important for you. It could also be your seat positioning, or the wrong-sized bike for your build. Chat with your local bike store folks, or helpful strangers on Reddit.


"I think I might be too big for biking"
Dutch people are freakishly tall and they're biking all the time. If you have a heavier build and/or are plus-sized, here are some great tips:
List 1
List 2

"How do I bring my kids around?"



The Wirecutter team spent weeks to test and research the best bike seats for kids.

There are also "bakfiets" cargo bikes which are fun and safe for kid transport as well (and more comfy). Bakfiets are EVERYWHERE in Amsterdam.

No more car seat nightmares. :)


"
What about carrying other things? Like groceries? A bike basket can't carry that much, right?"
Bike basket + bike saddle bags (called "panniers") + a good old backpack.

Also, there's a reason that you see a ton of bikers with Freitag backpacks. They really are the best ever, last forever, and made out of recycled truck tarps. And if you ever get sick of your Freitag bag you can trade it with someone else via their S.W.A.P program and voilà, circular economy.

"Jenna, if you bike everyday, I guess I can."



Totally.

Being honest with you: I used to get tears in my eyes every time I tried biking. For those of you who know me well this might be hard to imagine - but it's true. It's really true.
Find someone(s) who is a patient and kind teacher, and start slow. I can't tell you how many donuts I made in parking lots, or loops around city parks.
A lot of major cities have cyclists' unions, which are great to join for camaraderie, lobbying, BBQs, and tips. A lot of unions offer lessons for beginners of all ages. Find one in your area, or start one. It's how I found my amazing teacher Ruud.

Also, I have an oma fiets. I recommend an upright bike for anyone getting started. You see so much more - it's the reason why these kinds of bikes are used as city bikes around the world.

And, listen to Mikael Colville-Andersen, an urban planner with the nickname "Denmark's bicycle ambassador" (there's an amazing bike culture in Denmark as well as The Netherlands). He talks here about how cars are far more dangerous, and how a lot of our traffic safety problems can be solved through sharp design:
Awesome, I'm going to go for a spin.



Our planet thanks you. Let me know how it goes. Reply or send me a photo.



How do I convince my family/friends/crush to bike with me?



Find a park to picnic in and bike there together. That approach would woo just about anyone.
•
Have another question? Reply. I'll write back.

All that's left is for you to get off your phone/computer, get outside, and hop on a bike.

To your week noticing just how many more bikes you're seeing everyday now,
Jenna